CLASSIC AUTOMOBILES SOLD BY AUTODROME

Every year, Autodrome is in charge of buying and selling some rare and sought-after classic automobiles ; not many, not necessary expensive, but always with an exceptionnal value and historic importance.
Our policy is simple and unchangeable: to always offer the best automobile available ont the market for a given model, and at the very best price. Beleive it or not, profit is far from being our main motivation.
This means a painstaking screening which demands time and all the judgment that we have acquired though 20 years experience. Our clients often purchase more than one car at Autodrome, and if they almost always come back, it's because they can't find the same trust, competence, and committment anywhere else.
Here is a short selection among the most beautiful and the most desirable ones.
(Each picture can be enlarged by clicking on it)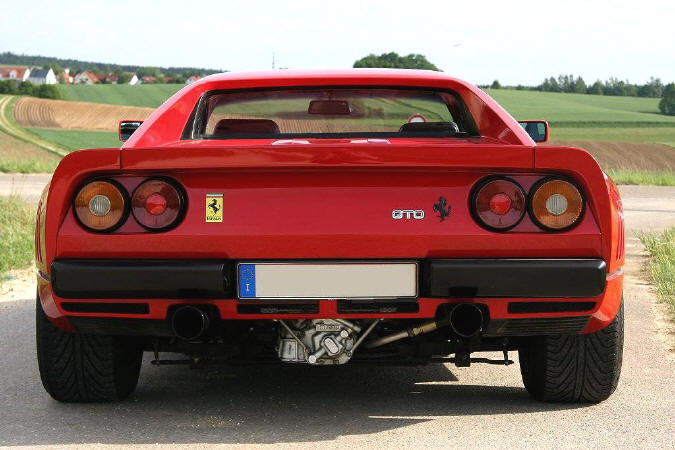 FERRARI 288 GTO, forerunner of the F40 and much, much rarer.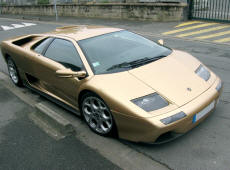 A most rare Diablo SE (40 examples built)- this on is the #01 (Geneva Motorshow), and also the very last Diablo ever delivered by the factory ! Of course, it's Autodrome, whose history is closely associated to Lamborghini, that sold this last true Lamborghini new to its first owner... Claude Levy, Director of Autodrome also bought for himself the first Diablo in France /Monaco!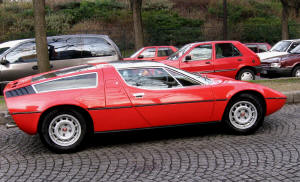 One of the 500 Maserati Bora ever built, beautiful, audacious and exciting as Alfieri and Giugiaro wanted it ...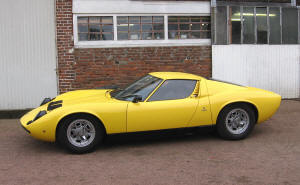 Lamborghini Miura, first version : Gianpalo Dallara's masterwork, and affordable if you know from whom you should buy it.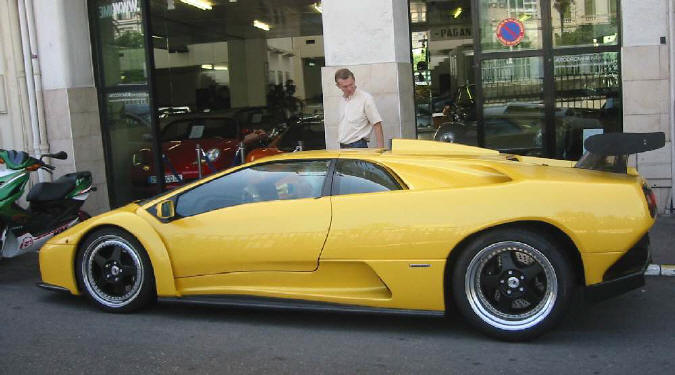 Lamborghini Diablo GT : the "high performance" version of the famous Diablo. Only 80 built.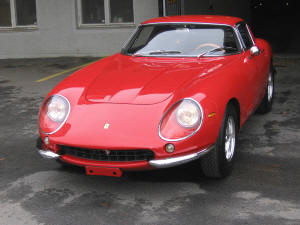 The 275 GTB/4 is one of the most mythical Ferrari. We sold this one to a wise investor in the Middle-East.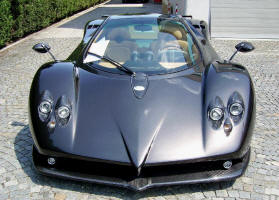 One of the 25 limited series Pagani Zonda "F" berlinetta (no more), here at the factory in 2006 just before delivery by AUTODROME.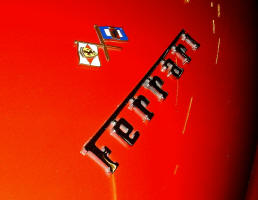 A Ferrari V12 250 GT long wheel base, race prepared : a dream rarely made true...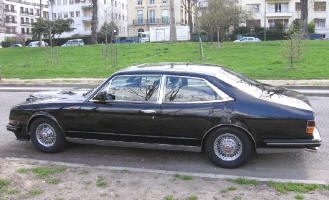 This Bentley Empress II Hooper two-door was only bult in three examples, all for Royal Highnesses.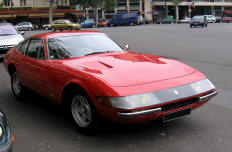 Driving a Daytona is enjoying the pleasure of the best of the 70s Gran Turismo, a mechanical masterwork.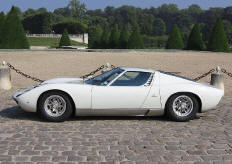 Ultra-rare Lamborghini Miura S in a perfect orignal condition (Autodrome Collection). Reluctantly sold to a famous japanese collector...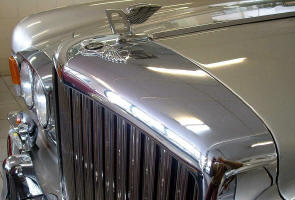 Bentley T two-door HJ Mulliner, one of only seveteen (17 !) in LH. No comment(more ...).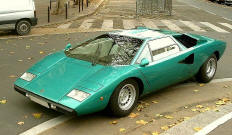 Thi LP400 Countach was part of the Autodrome Collection for over twenty years (more...).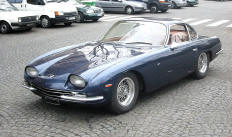 The 350 GT se the foundation of the Lamborghini legend. More than ofurty years later, it is a dream to drive. (more...)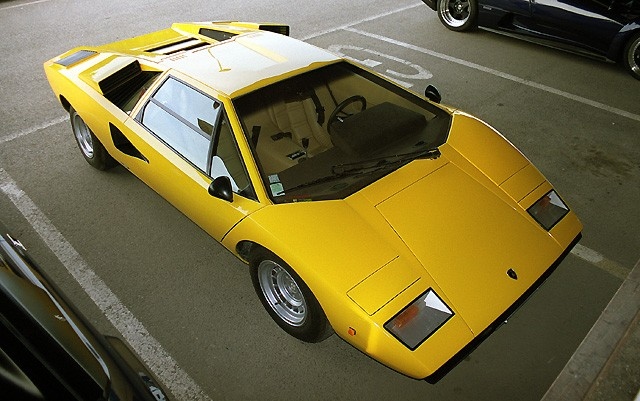 Lamborghini Countach LP400, the dream-car made true. In perfect condition... (more).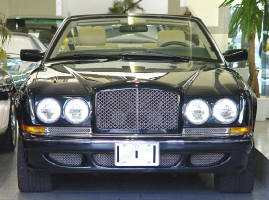 Bentley stands for perfection. This Azure was just run-in, a royal treat (more).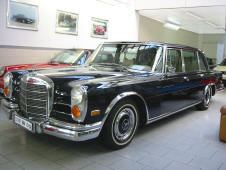 The very best 600 worldwide. Navy blue and creme leather, cristal decanter... the jet-set class (more)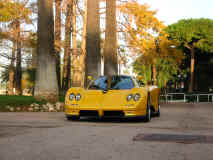 One of the Paganis that we have delivered in 03 : a pearl yellow berlinette, with black (more)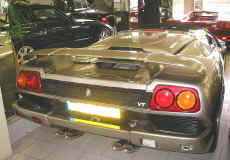 Lamborghini Diablo VT Roadster, 9000 km, 86 built, over 205 mph top less...and a DVD player onboard. (more)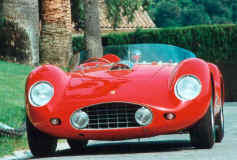 Dino 196 S, incredible rebirth of a legend. Driving this diva (road-legal !) is pure magic for the sports car lover. (more)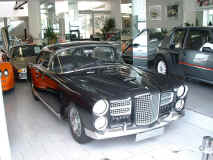 Facel-Vega FV3 1957 : no other french make ever reached this level of performance and luxury. Less than 10 in the world in this "concours" condition. (more)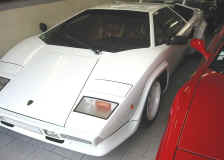 Lamborghini Countach LP400 S 1981, a true mechanical Beast iniside and outside, and already a sought-after collector. (more)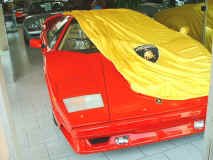 Lamborghini Countach "Anniversario" (design Horacio Pagani), never used, absolutely new...No comment. (more)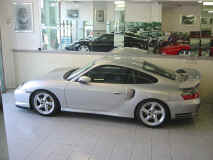 Porsche 996 GT2 RUF evolution: unique, built upon commission, 570 BHP: probably one of the most powerful Porsches on the road. (more)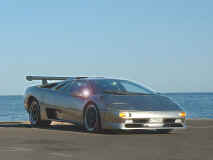 Lamborghini Diablo SVR "street version": out of the 31 racing SVR, very few were legalised for road use. For capable drivers !(more)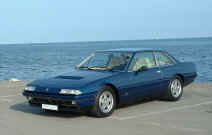 The lavish 412, the only true four-seater Ferrari : neither the 456 nor the Scaglietti will ever compare to it - rare in sublime condition and with the manual gear.(more)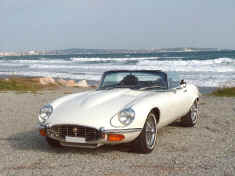 "The" sports car, the Jaguar Type E V12. Restored to concours condition, old english white, la dolce vita, a warm wind in your hair. (more)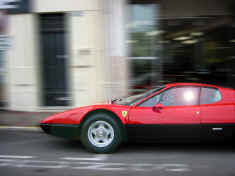 Ferrari BB, sharp as a blade. The mythical first production mid-engined Ferrari, pure and powerful, to keep for ever.(more)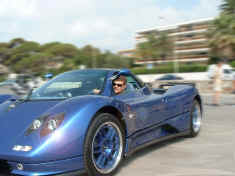 A Zonda with a special interior, a see-through bonnet and an exposed 600 HP- V12, finished in Moscow blue...guess where our client is driving it proudly today. (more)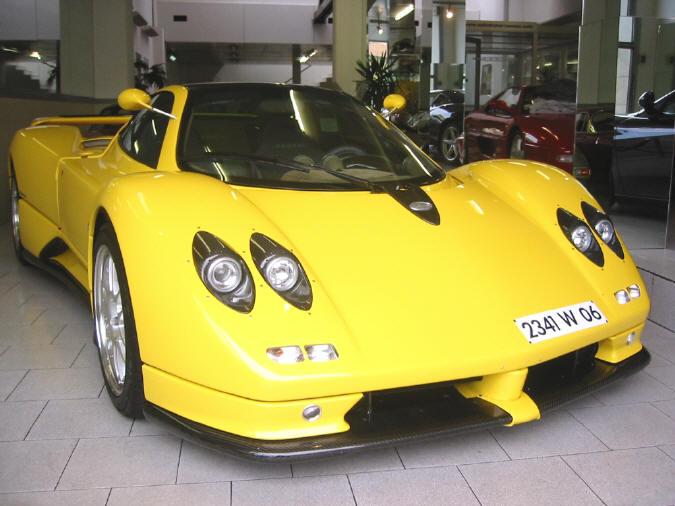 A Pagani is comfortable to drive in town, on the road, or on a race track. Our clients keep in touch and their driving feed-back is precious. (more)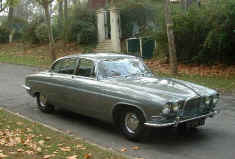 Very affordable and still one of the most authentic and original classic cars: one owner, all the British class with Conolly leather and precious wood. (more)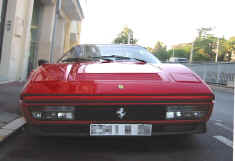 A classic Ferrari for less than 40.000 € ? Of course it's from Autodrome. One owner, untouched...this great feeling of driving a piece of the Legend...(more)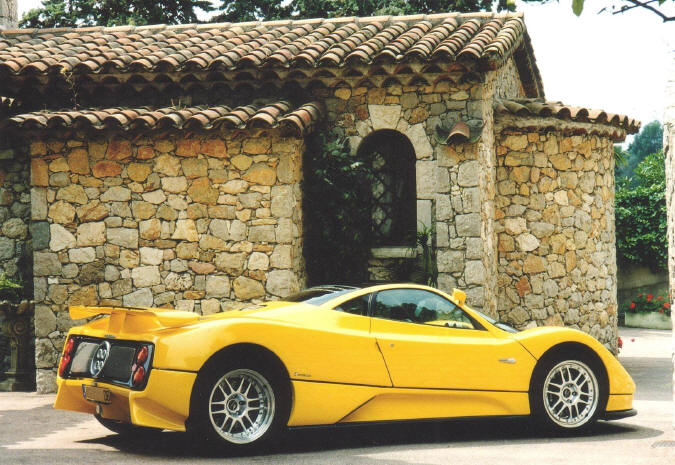 The very first Zonda, V12-6 Litres, Autodrome's demonstrator. It is now owned by a Belgian client. (en savoir plus).